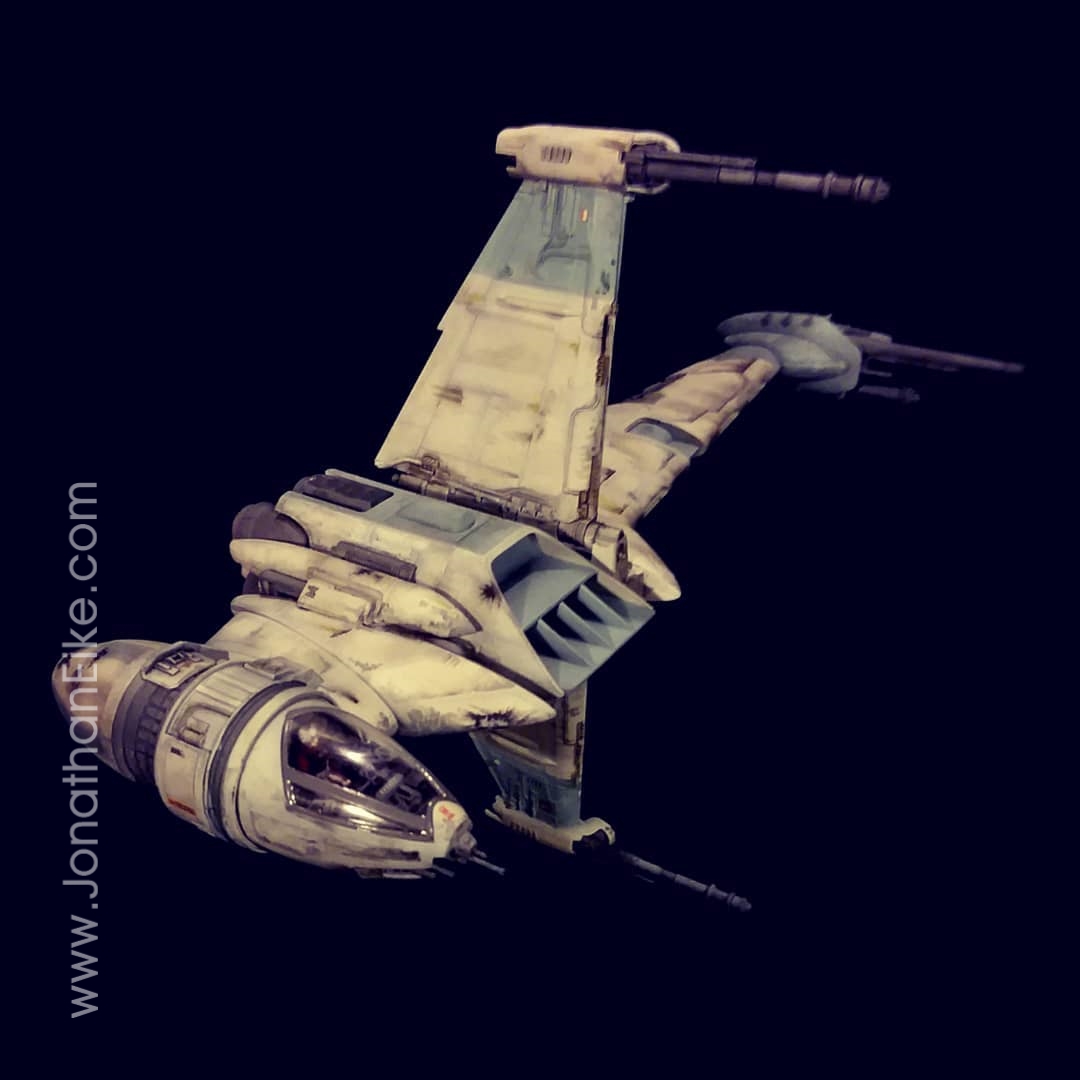 I didn't have a ton of Kenner Star Wars vehicles as a kid, but I did have the B-wing- and I cherished it. My love for this starship has continued well into my adulthood. So when I had an opportunity to pick up the Bandai SDCC edition B-wing kit, I had to snatch it up.
I have not built a Bandai kit before, but I quickly became a fan after looking at the layout of the sprues. Major sections were divided by the colors of the parts, which would allow someone to build up a nice looking model without having to paint it. Perfect for novices. The layout also made it easy to lay in base colors before removing parts from the sprue, something that I rarely do, but found it rather advantageous here. The parts fit so well that seams were either barely noticeable or well hidden. There were only a couple areas I felt the need to apply glue and putty which made the overall construction a breeze. I only spent part of a Sunday afternoon doing the primary assembly. That left me the next 8 or 10 hours, spread out over two or three weeks, for final painting, decals, detailing and weathering.
Using what reference of the studio model that this version was based on, I did my best to copy most of the details from the miniature. Of course, I added my own bits for taste and whatnot. The results, if I do say so myself, were quite good. I love the way this model photographs. I would be hard-pressed to believe that this model is only about nine inches long, had I not known otherwise. The fine, crisp details really allow for exquisite detailing.